Accent Plants for the Landscape
We often talk about the importance of colour in the garden but what is equally important is that your garden has a backbone.  A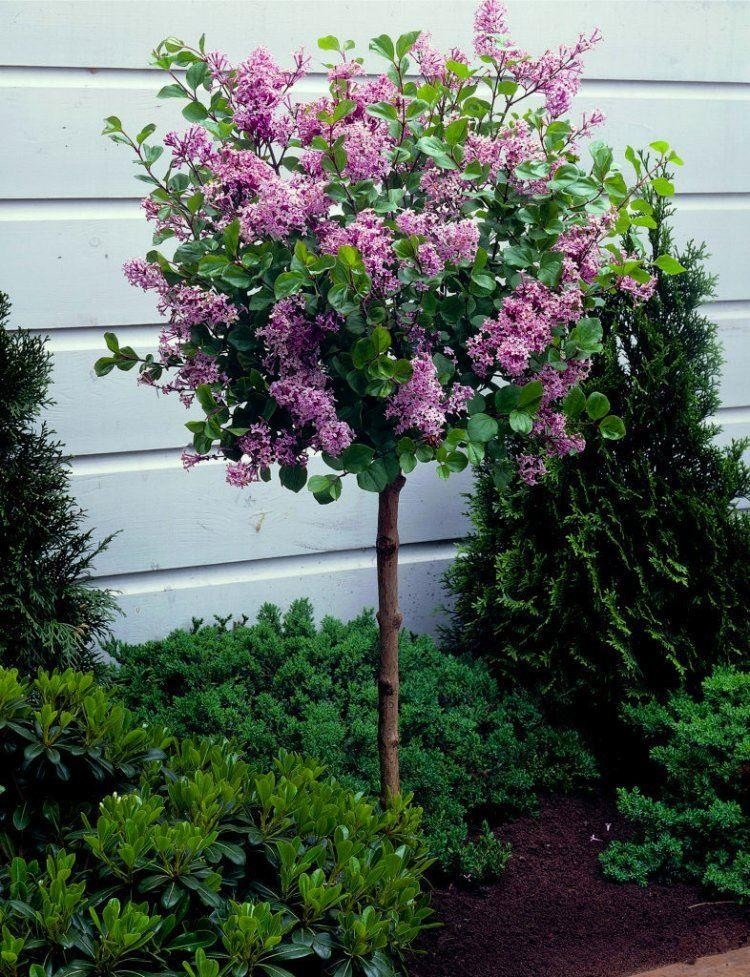 ccent plants such as a tree or shrub act as the backbone of your garden. They can be planted in a line, in a group, or spaced individually to create the shape and structure of your garden.
Accent plants provide a backdrop to the changing blooms and foliage of your perennials and annuals. As some plants fade, and others begin to bloom, the constant, colourful leaves of shrubs will keep your garden looking full. They are the anchor of your garden.
Trees and shrubs can also add their own splash of colour to your
garden. With their varying shades of green, cream, gold, and even purple, they can both compliment and contrast the foliage and blooms of your other plants.
A great way to add interest and shape to your garden is to add a standard shrub.  A 'standard' is when a shrub has been grafted onto the trunk of a tree to add height and dimension. Some of my favourite standards to use as accent plants are hydrangeas or lilacs. They can be easily trimmed to keep shape and provide great bursts of colour above the rest of the garden.  Evergreens can also come in standard form and one of my favourites is a spruce standard.
Rosy Glow Barberry is another great accent plant.  This barberry has deep red-purple leaves and contrasts well with the natural green of the garden. Your eye naturally draws to the deep colours and it puts on a good show all season long.
If you like the look of high contrast colours, consider a Blue Juniper.
With their silver blue foliage they stand out in any season and can be found in upright or low growing forms.
Weeping plants add great architectural form to the garden and make great accent plants.  Weeping larch has soft looking summer foliage which turns golden yellow in the fall. It is a quick grower and will become a stately summer focal point.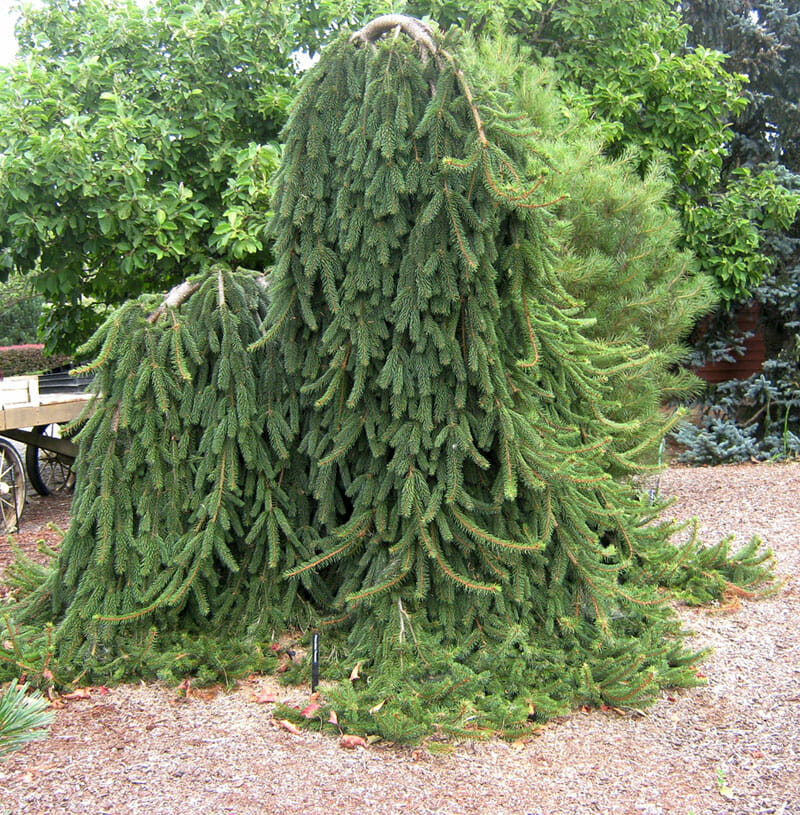 Weeping Norway Spruce is an irregularly shaped upright evergreen with deep green needles. Its unique form makes it a great choice as an accent plant as it immediately draws the eye.  It can be trained to follow a certain shape or path and provides year round colour.
Weeping flowering crabs are a great choice, both for their shape and colour.  Cascading purple foliage is covered in showy pink flowers in spring.  It works exceptionally well as the feature plant in your garden,
and its cascading branches are pleasing to the eye.
Accent plants are an important part of your garden: they create both a focal point and added interest.  Add a new dimension to your garden today with one of these great accent plants!